VIN HISTORY USA VEHICLE HISTORY REPORT FOR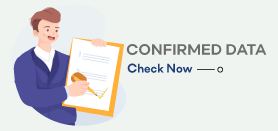 Our data is fraud-proof and verified by blockchain technology
Verify all of the information by clicking on the 'check now' button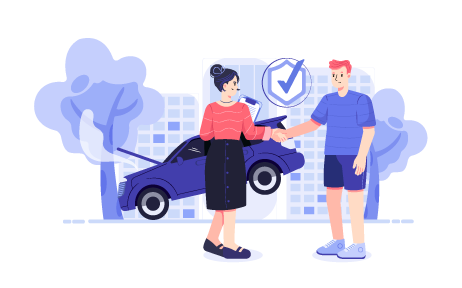 Numbers of Owners
3
The number of owners is a strong indicator of a vehicle's condition and residual value. Generally, the less owners in a vehicle's history, the better.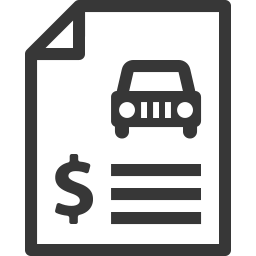 State Title Brand Reported
No Odometer Problem(s) Reported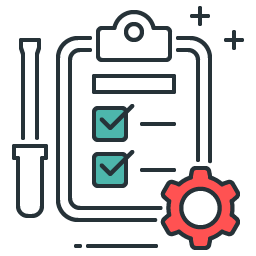 Open Safety Recalls Reported

-

1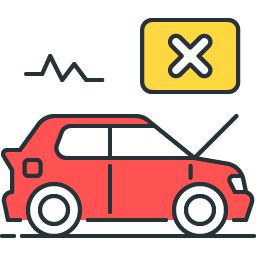 Accident Reported -
2
No Air Bag Deployed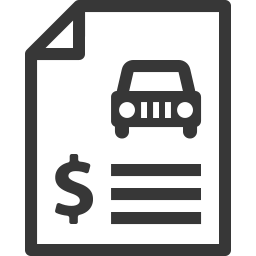 No Other Damage Reported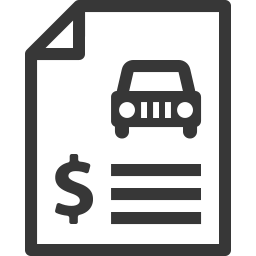 Other Title Brand or Specific Event Reported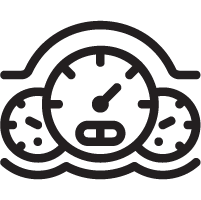 98,867 mi Last reported odometer reading
CAR DETAILS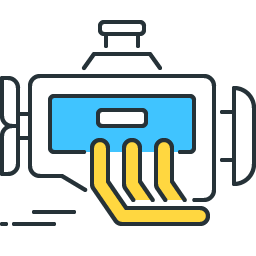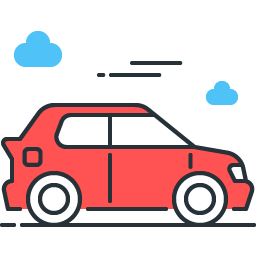 Trim
Sport Special Edition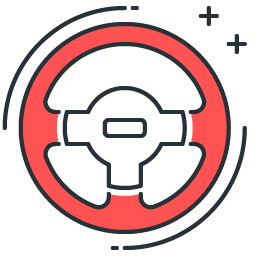 Steering Type
Rack & Pinion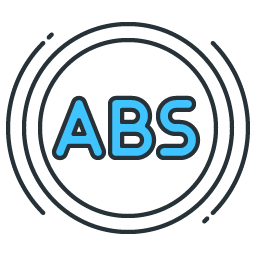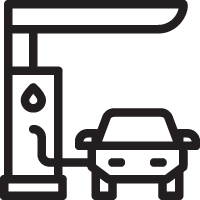 Fuel Type
Regular Unleaded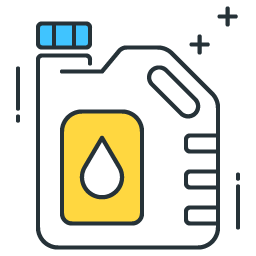 Fuel Capacity
17.20 gallons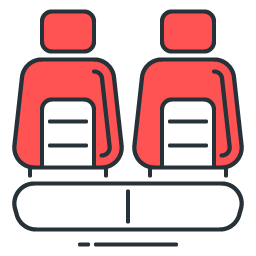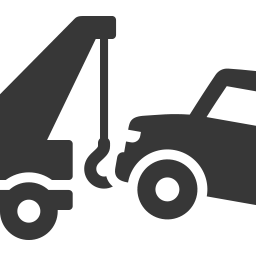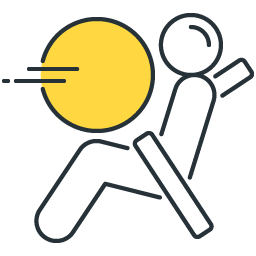 Transmission
Continuously Variable Transmission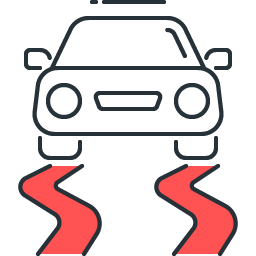 City Mileage
26 miles/gallon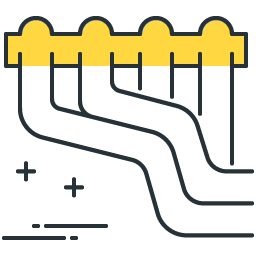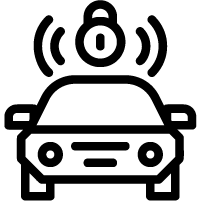 Dimensions
Height: 57.70 inches
Length: 192.50 inches
Width: 72.80 inches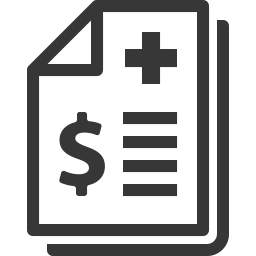 Ownership History
Previous Owner(s)
MaryAnn Thomas
2017, 2017
NJ, NJ
11/03/2017 - 08/03/2019
Last Owner
David Navarro
2019
NJ
08/03/2019 - 03/05/2021
Current Owner
Sabrina Williams
2021
PA
03/05/2021 - Present
Open Safety Recall Check
January 29, 2019 19v060000
Fuel System, Other:delivery:fuel Pump

Honda (American Honda Motor Co.) IS Recalling Certain 2016-2018 Acura Mdx, 2015-2019 Acura TLX and 2015-2017 Honda Accord Vehicles, Equipped With A 3.5l V6 Engine. Particulates IN Fuel MAY Adhere TO THE Internal Components OF THE Fuel Pump, Reducing ITS Performance.
Warranties
Basic
36 Months
36,000 miles
Powertrain
60 Months
60,000 miles
Rust
60 Months
unlimited miles
Odometer Check Confirmed
Mileage
Date Reported
Other
Major Title Brand Check Confirmed
Major State Title Areas Checked
No fire brand
No hail brand
No flood brand
No junk or scrapped brand
No manufacturer buyback
No lemon brand
Salvage brand
Rebuilt or rebuildable brand
No odometer brand (EML or NAM)
Other Title brands Check Confirmed
Insurance Loss record
No Titled to an insurance company record
No Auction Lemon/Manufacturer Buyback record
No abandoned title record
No grey market title record
Loan/Lien record(s)
No repossessed record
No corrected title record
No duplicate title record
No theft record(s)
Market Price Analysis
The VINchain market price analysis is based on a vehicle's history such as vehicle class and age, number of owners, accident and damage history, title brands, odometer readings, etc. This information is used to compare the vehicle's favorability against the entire market of vehicles with similar specifications.
Ownership Cost
Ownership Cost for 2008 Chevrolet TrailBlazer Fleet
Estimated: $49,760 over the next 5 years
Accident / Salvage / Insurance Records Confirmed
Accident Number
Date of Accident
Location
Damage Check Confirmed
Other Problem Areas Checked
No non-title fire damaged record
No non-title hail damaged record
No non-title flood damaged record
No auction junk or scrapped record
No auction rebuilt or rebuildable record
No salvage auction record
No damaged or major damage incident record
No structural damage or structural alteration record
No recycling facility record
No crash test record
Detailed Vehicle History
Event Date
Location
Odometer Reading
Data Source
Details
VEHICLE IN DEALER INVENTORY
VEHICLE REPORTED TO BE UNDER WARRANTY
TIRES OR WHEELS SERVICE PERFORMED
PROMOTIONAL SERVICE PERFORMED
ACCESSORIES SERVICED OR INSTALLED
BRAKES SERVICED
TITLE(Title #:GD201728300001472) (Leased Vehicle)
REGISTRATION EVENT/RENEWAL(Leased Vehicle)
TITLE(Title #:TO201733500000118) (Leased Vehicle)
TITLE(Title #:RV201735500000509) (Lien Reported)
REGISTRATION EVENT/RENEWAL
REGISTRATION EVENT/RENEWAL
REGISTRATION EVENT/RENEWAL
REGISTRATION EVENT/RENEWAL
ACCIDENT REPORTED(Report #:L20-07658)
FRONT IMPACT WITH ANOTHER VEHICLE(Case #:20-07658)
MODERATE DAMAGE REPORTED

REGISTRATION EVENT/RENEWAL
REPORTED AS INSURANCE LOSS - VEHICLE SOLD BY INSURER. CLAIM PAID TO INSURED
FRONT IMPACT WITH AN ANIMAL(Report #:LE050-2020-01613A)
FRONT IMPACT WITH AN ANIMAL(Case #:E050-2020-01613A)
VEHICLE DAMAGE REPORTED AS DISABLING
VEHICLE WAS TOWED

TITLE(Title #:WT202100600000319)
SALVAGE
TITLE(Title #:82831927)
SALVAGE
TITLE(Title #:82831927)
REGISTRATION EVENT/RENEWAL
RECONSTRUCTED
REGISTRATION EVENT/RENEWAL
RECONSTRUCTED
This Vehicle's Glossary
Term
Section Location
Definition
Major State Title Brand Check
A salvage vehicle is a vehicle that has been wrecked or damaged beyond repair; declared a total loss by the insurer; or declared a total loss by reason of theft. When an insurance company as a result of a total loss settlement acquires a vehicle, the insurance company must apply for a Salvage Certificate. If the owner retains possession of a salvage vehicle, the owner must obtain a Salvage Certificate before receiving a total loss statement from the insurance company.
Major State Title Brand Check
The vehicle was a salvaged vehicle that was refurbished with new or used parts. An affidavit of repair from the rebuilder or individual making the repairs, stating what repairs were made to the vehicle and that the vehicle is now rebuilt and road operable, may be required to obtain a rebuilt/rebuildable title. These vehicles must also pass a state safety inspection before being allowed back on the road.
Other Title Brand and Specific Event Check
Insurance companies label a vehicle a "total loss" when the cost to repair the vehicle to its pre-damaged state exceeds the cost of the vehicle's worth, or actual cash value. Insurance companies must follow certain state law (defined percentage of damage before it can be deemed a total loss) and they also can set their own standards for totaled vehicles.
Other Title Brand and Specific Event Check
A loan/lien is the legal right to take and hold or sell the vehicle of a debtor as security or payment for a debt. Normally, a vehicle will have a lien due to a loan or unpaid repair bill against the vehicle. Check with the seller to ensure that the lien has been satisfied.
Vehicle was registered as lease vehicle.
A state or municipality has reported an accident or collision for this vehicle that may or may not have sustained damage. Not all damage events are reported to AutoCheck and the damage severity of reported events will vary. In all events AutoCheck recommends that prospective vehicle purchasers conduct a detailed vehicle inspection prior to purchase of a pre-owned vehicle.
The National Motor Vehicle Title Information System (NMVTIS) is an electronic system that contains information on certain automobiles titled in the United States. NMVTIS is intended to serve as a reliable source of title and brand history for automobiles, but it does not contain detailed information regarding a vehicle's repair history.
All states, insurance companies, and junk and salvage yards are required by federal law to regularly report information to NMVTIS. However, NMVTIS does not contain information on all motor vehicles in the United States because some states are not yet providing their vehicle data to the system. Currently, the data provided to NMVTIS by states is provided in a variety of time frames; while some states report and update NMVTIS data in "real-time" (as title transactions occur), other states send updates less frequently, such as once every 24 hours or within a period of days.
Information on previous, significant vehicle damage may not be included in the system if the vehicle was never determined by an insurance company (or other appropriate entity) to be a "total loss" or branded by a state titling agency. Conversely, an insurance carrier may be required to report a "total loss" even if the vehicle's titling-state has not determined the vehicle to be "salvage" or "junk."
A vehicle history report is NOT a substitute for an independent vehicle inspection. Before making a decision to purchase a vehicle, consumers are strongly encouraged to also obtain an independent vehicle inspection to ensure the vehicle does not have hidden damage. The Approved NMVTIS Data Providers (look for the NMVTIS logo) can include vehicle condition data from sources other than NMVTIS.
NMVTIS data includes (as available by those entities required to report to the System):
Information from participating state motor vehicle titling agencies.
Information on automobiles, buses, trucks, motorcycles, recreational vehicles, motor homes, and tractors. NMVTIS may not currently include commercial vehicles if those vehicles are not included in a state's primary database for title records (in some states, those vehicles are managed by a separate state agency), although these records may be added at a later time.
Information on "brands" applied to vehicles provided by participating state motor vehicle titling agencies. Brand types and definitions vary by state, but may provide useful information about the condition or prior use of the vehicle.
Most recent odometer reading in the state's title record.
Information from insurance companies, and auto recyclers, including junk and salvage yards, that is required by law to be reported to the system, beginning March 31, 2009. This information will include if the vehicle was determined to be a "total loss" by an insurance carrier.
Information from junk and salvage yards receiving a "cash for clunker" vehicle traded-in under the Consumer Assistance to Recycle and Save Act of 2009 (CARS) Program.
Consumers are advised to visit www.vehiclehistory.gov for details on how to interpret the information in the system and understand the meaning of various labels applied to vehicles by the participating state motor vehicle titling agencies.